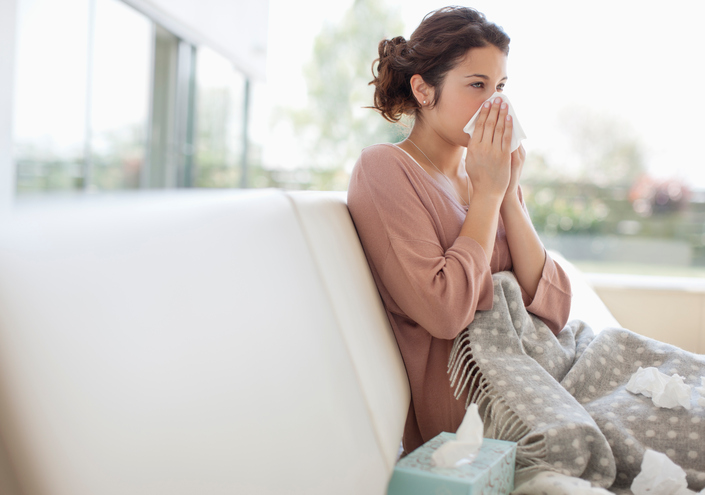 If seasonal allergies have you sniffling, sneezing and rubbing your eyes, you're not alone. Millions of Americans suffer from seasonal allergies, but there are things you can do to help keep culprits out of your home.
Below are a handful of quick and easy tips from Winstar Home Services to help homeowners prepare and upgrade their HVAC systems to handle allergens:
Keep a healthy level of humidity:
– Dust mites and mold love moisture. Keeping humidity around 30 to 50 percent helps keep them and other allergens under control.
– Use an exhaust fan when cooking, running the dishwasher, or bathing.
– Empty catch pans in your dehumidifier.
Dust and vacuum frequently:
– Avoid using a dry cloth or feather duster, as they tend to push allergens back into the air. Instead, clean hard surfaces, floors and window shades/blinds weekly with treated dust rags, damp mops or damp rags.
– Hardwood, tile and linoleum are ideal for chronic allergy sufferers, but if a home has carpet, be sure to vacuum carpeted areas weekly. Vacuum and wash rugs regularly as well.
Ensure proper ventilation:
– To combat indoor allergies such as mold, dust and animal hair, open your windows and doors and turn on any fans to help blow away allergens.
– If outdoor allergies are a problem, close windows and rely on air conditioning or use pollen proof screens to combat pollen that might come through open windows.
– Change air filters frequently to ensure that your HVAC system efficiently removes contaminates from your indoor air.
– The highest quality filters, called HEPA (High Efficiency Particulate Air) filters, can remove almost all particulates and contaminants.
– Install an air purification system.
Update and/or cover your bedding:
– Use anti-allergy pillow, mattress and box spring covers on all bedding.
– If you have wool or feather bedding, consider replacing with synthetic materials.Source: Winstar Home Services
Reprinted with permission from RISMedia. ©2017. All rights reserved.